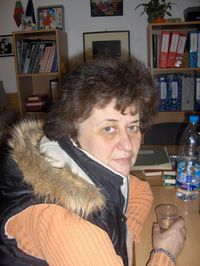 Every day the Gavroche home is visited by 30 children of Roma origin. Here they receive food, clothes and shoes, medical care and medicines, shelter and most important – human warmth and care.
food – daily costs for a child is about ˆ1.85, including breakfast, lunch and dinner. This can be also tinned food and packets of beans, lentils, tomato puree, jam, biscuits, tea, rice, spaghetti, pasta, vegetables in a jar
clothes and shoes
medicines and hygiene supplies – the costs for maintaining hygiene in
the home amount at ˆ80 per month, including hygiene items, wiping
sticks, brooms, soap, washing powder, toilet paper, shampoo for children. We need medicines – vitamins, antibiotics, tooth brushes and tooth paste.
textbooks and teaching materials – notebooks, pens, pencils, white sheets of paper and others. Average costs per month are about  ˆ200.
sports items and facilities – balls, tools for physical training.
money for heating and water – expenses are about ˆ700 per month in winter and ˆ250 in summer.
we need also money for equipment – washing machines, dishwasher, cookers and so on.
For contact information:

Elena Ilieva

3-A Vojnishka Street                       9002 Varna                                       Bulgaria                                    
Email: office@gavroche-bg.org tel.: +359 52 300 229 fax: +359 52 302 341
To donate in Euro:


IBAN: BG20UBBS80021403854611
BIC code:  UBBSBGSF
UBB Varna